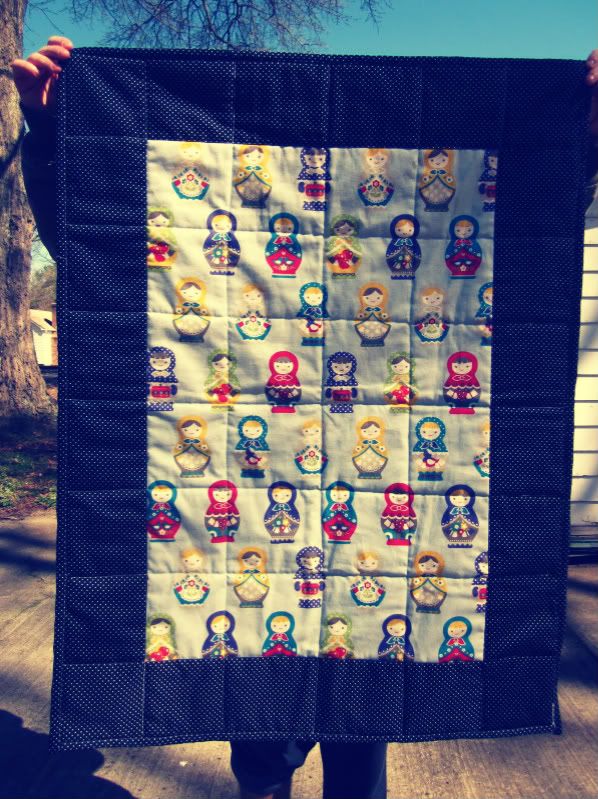 My ex-boss had a baby girl on Leap Year Day! So she deserves something special!!
This is my third baby blanket, but the first with quilting as well as binding. And can you believe I made my own binding??? I couldn't believe it either, but I was surprised to find it wasn't rocket science.
I know it's not the traditional baby girl pink, but who can resist those cute Matryoshka dolls??